When I bought this house, it had the cheapest cabinets I've ever seen, put in it. They were metal rails with plastic glides, that were supposed to be able to guide the drawer in and out. Of course, the first thing those guides do is break, and then the drawer comes out, drops on the floor, it never goes back in straight. Just a terrible system! The drawers would only come open about that far.
You could barely get anything in and out of them, and they were really rough to pull open and shut.
They always had to be kind of slammed shut. So, I decided to put in new full extension slides, like these, and boy did that make a difference! These are undermount slides that go underneath the drawer, and mount on either side, and they work fantastically! They're full extension, and smooth as could be, and soft closing.
So, great upgrade! These drawers were never intended to have undermount full extension slides on them, so there was some modifications to be done to the cabinets in order to do this. Now, what made this challenging, was that there's no space on the sides of the drawers. The openings of the drawers aren't wide enough, compared to the width of the drawers. That's a pretty big problem, because the undermount slides require 1/4 inch on either side of the drawer for clearance.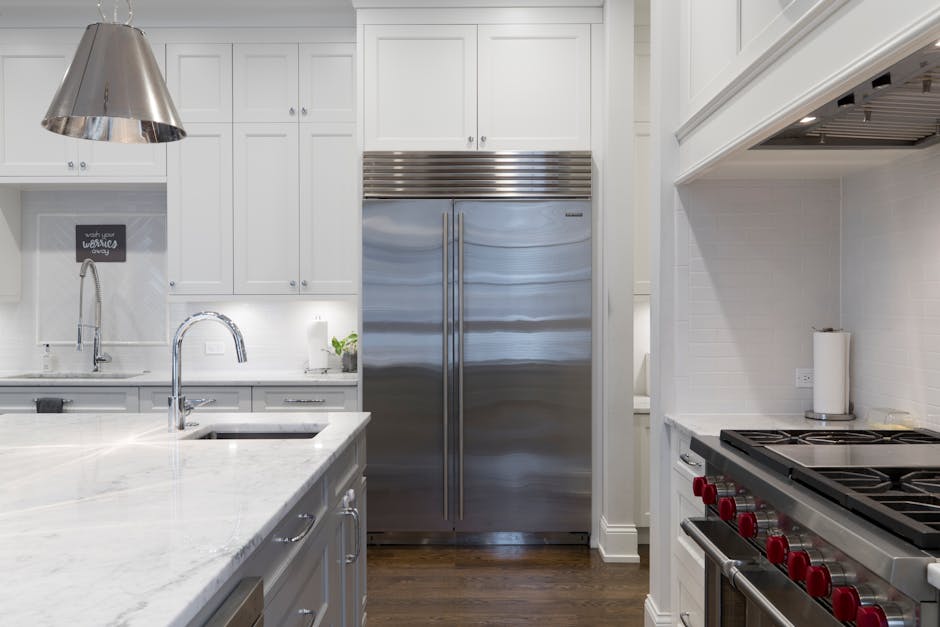 So, because I didn't have that clearance, I had to take a multi-tool and cut out little notches in the cabinet, where the new slides could mount. So, you can see they mount where the notches are, and then they mount in the back, just right into the back of the cabinet.
So, the other modification that I had to make, was that the drawers weren't deep enough to engage with the hooks on the rear of the slides. So, I had to put these blocks on the back of it. You can see there's a little hole drilled in there, and that's where those hooks engage.
That keeps the drawer on the rails, so that it doesn't flop around. The new rails slide forward to fit into these clip fittings. The clips allow for the drawer to be removed whenever you need to. And, once they were painted, and put back in, you can't really tell anything has been done, and they work fantastically, so worthwhile upgrade! And, I wouldn't be able to get into my drawers with the countertop extensions, had I not done these full extension slides.
Thanks for watching, and if you have any questions, you can leave them in the comments below and I'll do my best to answer them.